Leadership Roane County Program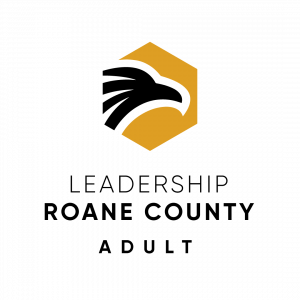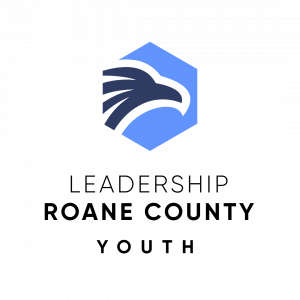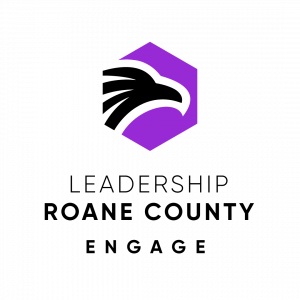 Applications are currently being accepted for the next class.  To apply and for more information on Leadership Roane County, click here.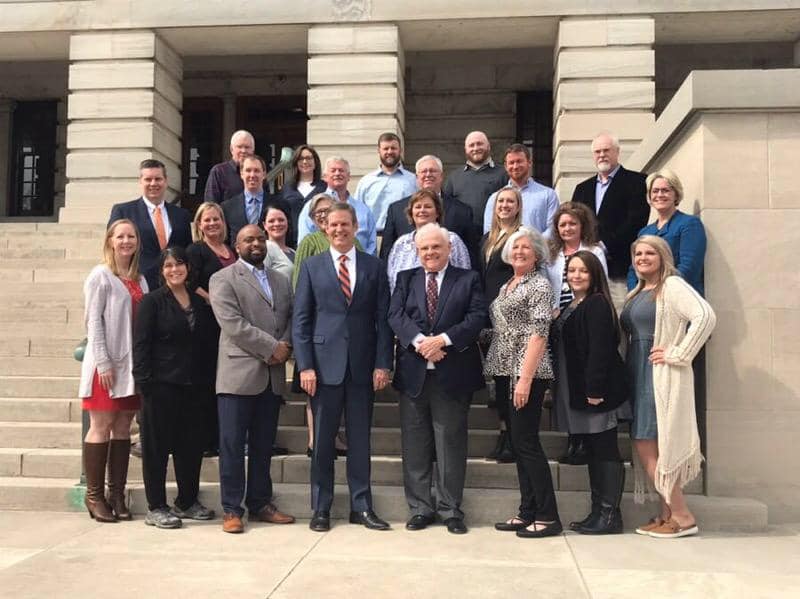 Leadership Roane County Class of 2019 with Governor Bill Lee and Senator Ken Yager.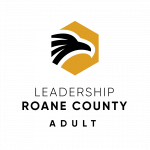 Roane County Leadership - Adult
This is the flagship program, and the most extensive for adults, offering in-depth classes over an eight-month period.  For one day a month, participants learn about a different aspect of the community, meeting and learning from state and local leaders, touring local businesses and visiting governmental offices and educational institutions.  The curriculum includes topics such as:
city & state government
tourism/recreation/quality of life
economic and industrial development
health care; and
education
The class will work together during the year to complete one or more service projects, which often have a lasting impact on the community.  Nominations are accepted for the class at the beginning of each year here.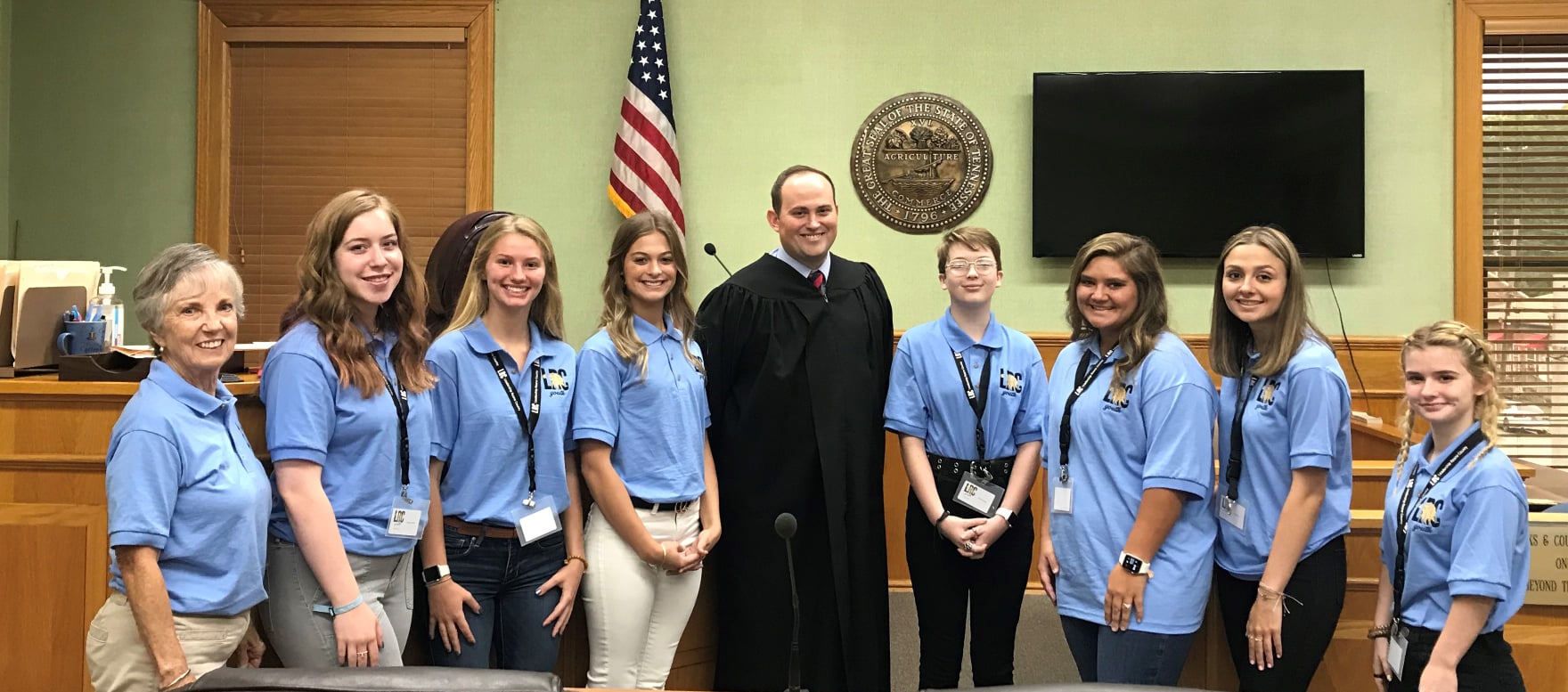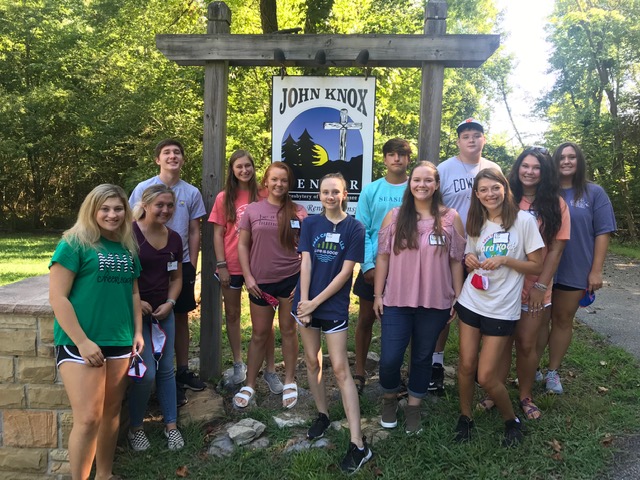 The Leadership Roane County (LRC) program began in 1985, under the direction of Dr. Paul Golberg and Roane State Community College.  The Roane Chamber is a co-sponsor of the program and leads two of the LRC programs - Roane County Youth and the newest, Roane County Engage.
The LRC program seeks to develop informed leaders who will be active in community life and who will support a volunteer program dedicated to the positive growth of Roane County.
The objectives for the program are:
To develop a common understanding among leaders of the broad issues facing the county
To create a relaxed, neutral environment for problem solving
To provide an opportunity and information base for thoughtful study relating to some of the compelling concerns of Roane County residents
To create a forum in which significant dialogue can develop between present and future leaders
To develop a sense of total community among the various constituencies in Roane County
To form a network of committed and trained leaders who can collectively encourage and support each other in community service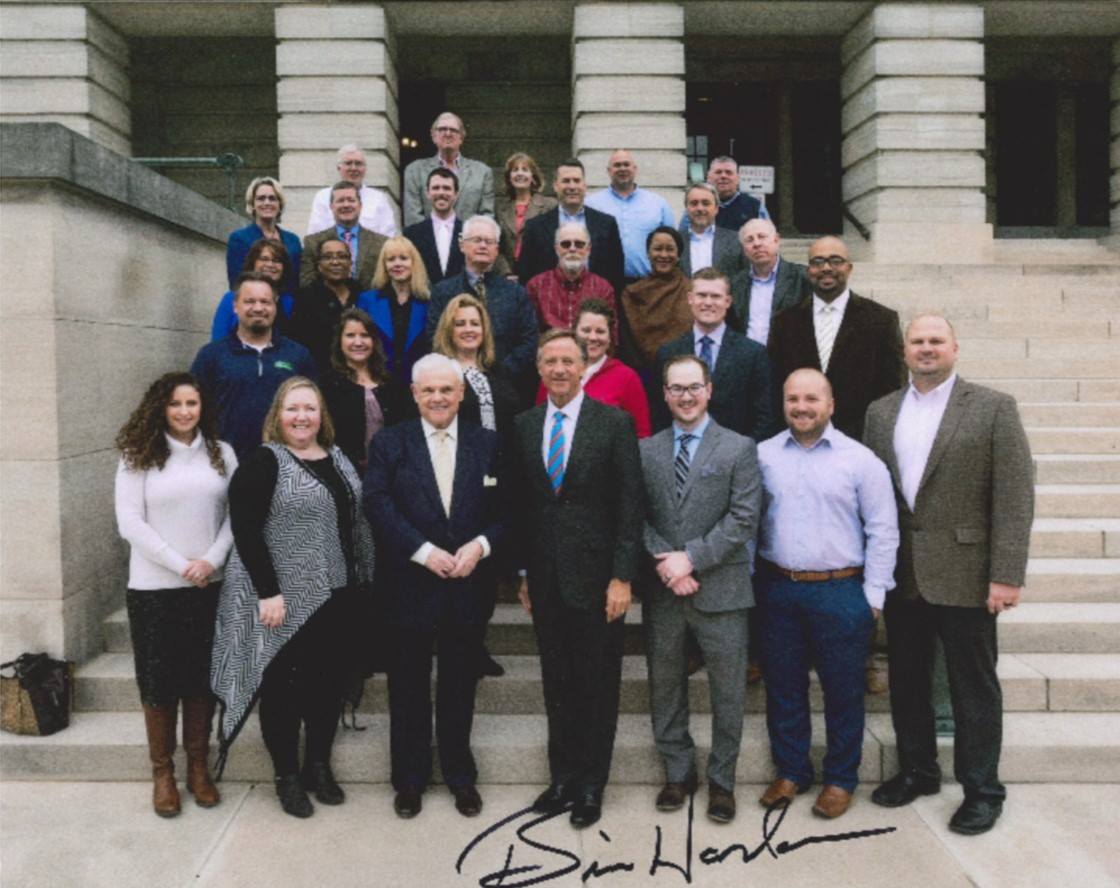 Leadership Roane County Class of 2018 with Governor Bill Haslam and Senator Ken Yager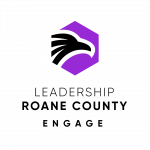 Roane County Engage
This is the newest program in the Leadership Roane County famil, launching March 2022.
Led by the Roane Chamber this program provides some of the same experiences as the flagship program in just two days!  This is perfect for anyone new to the area or looking to get more involved in the community.  Participants will visit points of interest, while meeting local leaders and learning how our history changed the world forever, what makes each of our cities unique, new efforts and projects and opportunities to connect and get involved.
Two full days (the inaugural tour will be on March 9 & 10, 2022)
Cost = $75 to cover meals and other expenses
Locations on the tour may include Roane County's Courthouse (new and historic), Fort Southwest Point, Roane County Board of Education, K-25 History Center, Oliver Springs Historic Society Theater & Museum, Tennessee College of Applied Technology, Princess Theater, Roane County's 911 Center and the Rockwood Event Center.
For more information email leadershipengage1@gmail.com & click here to reserve your spot in the program.
Roane County Youth Leadership is open to students from all High Schools in Roane County as well as private school and home-schooled students who will complete the 9th, 10th or 11th grade in the spring.
The goal of the seven month program is for students to improve their leadership skills through class study, interactions with community leaders and exercising the skills they learned through a community service project.  The program starts with students participating in a week of day events, typically the first full week after school finishes in late May or early June.  Students then enjoy their summer break but resume with a couple after school sessions when school starts back in the fall.  Another component of the program requires students to attend two local civic meetings; I.e. County Commission, City Council or School Board. Students will work together on a community service project with everything completed by the time they celebrate with their graduation in early December. An annual scholarship is awarded and students that have completed the program are eligible to apply their senior year.
Interested students will complete an application to be considered for the program. Selection is made by an independent panel and is based on the student application as well as recommendations from their principal, a teacher and community references.
The Roane County Youth Leadership brochure can be downloaded by clicking here.
To apply for the 2022-23 Youth Leadership Program download the application here. Once the packet is completed, it can be mailed or taken to the Roane County Chamber of Commerce, Attn: Youth Leadership 1209 North Kentucky Street, Kingston, TN 37763 or scanned and emailed to roaneyouthleadership@gmail.com
We extend our appreciation to this year's Roane County Youth Leadership sponsors.
The Roane Alliance
Roane State Community College
Volunteer Electric Co-op
Harriman Utility Board
ORUD
Rotary International, Kingston, Tennessee
Numerous Personal Individual Donations
Thank you to these 2023 Youth Leadership contributors!
Enbridge
HUB
ORUD Natural Gas
REU
VEC Customers Share