Roane Chamber Ambassador Program
What is the Ambassador Program?
The Ambassador Program was established as a coalition of business professionals who act as Chamber representatives within the business community. The Ambassadors are an all-volunteer committee comprised of men and women of Chamber member firms who serve as the "goodwill arm" of the Chamber and thus are charged with extending the hand of friendship to new and old members alike. They devote their time, own money and energy into countless annual and monthly events that support other businesses. They receive no public funding for this volunteer position. The Ambassadors promote retention by welcoming new members, making goodwill calls, assisting with ribbon cuttings and other member events and attending various Chamber functions. The Chamber relies on the Ambassadors to aid in relaying information to and from members, identifying member concerns and garnering support for the Chamber.
The Ambassadors serve to create and administer an integrated awareness of and involvement in the Roane County Chamber of Commerce. The group strives to assist in fulfilling the Chamber's mission to improve the business climate, economy, and quality of life in Roane County. A standout Ambassador, chosen by the Chamber Board's Officers and Committee Chairs at the end of the year based on performance, will be recognized at our yearly Chamber Banquet with a plaque and a cash prize of $500.
The Ambassador team meets the first Tuesday of every month at the Roane Alliance, 1209 N. Kentucky St, Kingston, unless noted otherwise. Lunch is provided. Ambassadors help support the Chamber's mission in the community with business visits and have a frequent presence at Ribbon Cuttings, Open Houses/Grand Openings, Business Networking Breakfasts, After Hours' and many more events.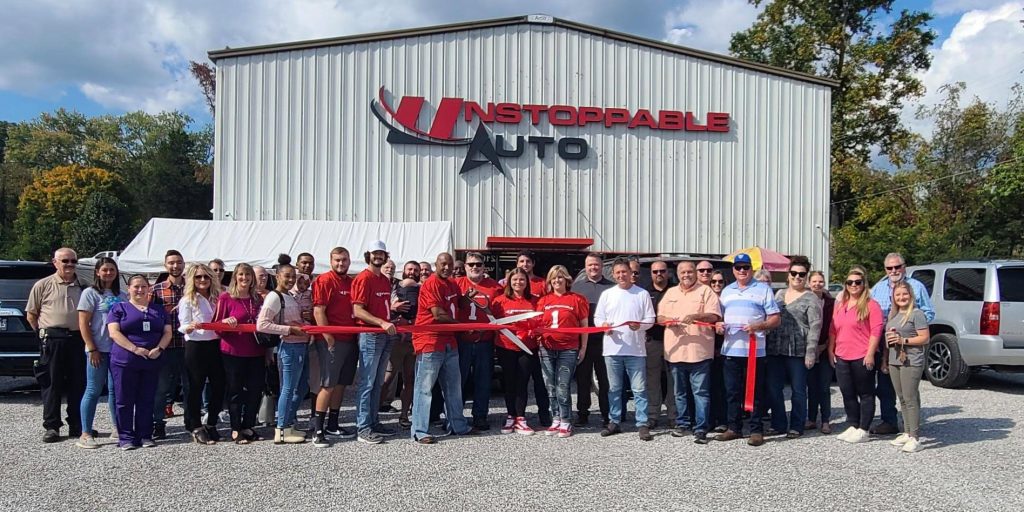 The Roane Chamber Ambassadors participate in Chamber member's celebrations all around Roane County. They attend multiple Ribbon Cuttings and Grand Openings every year to support the local business community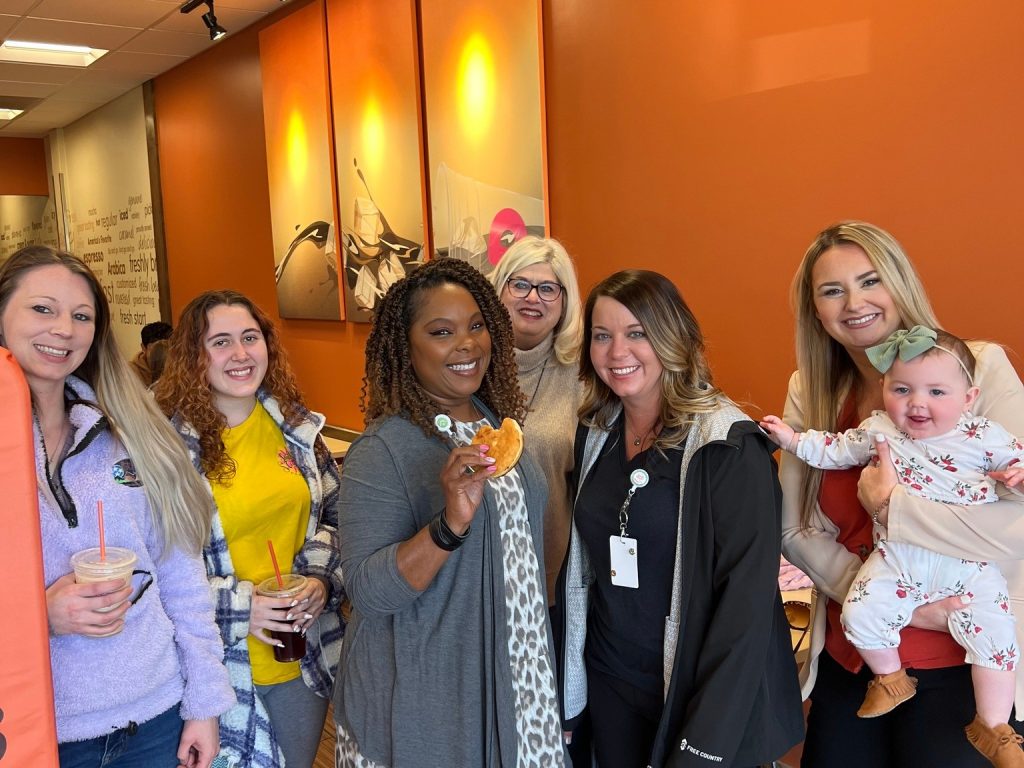 Ambassadors attend monthly Business Networking Breakfasts at area Chamber member restaurants in order to not only enjoy the company of one another, but to meet new Ambassadors and share their business news with one another.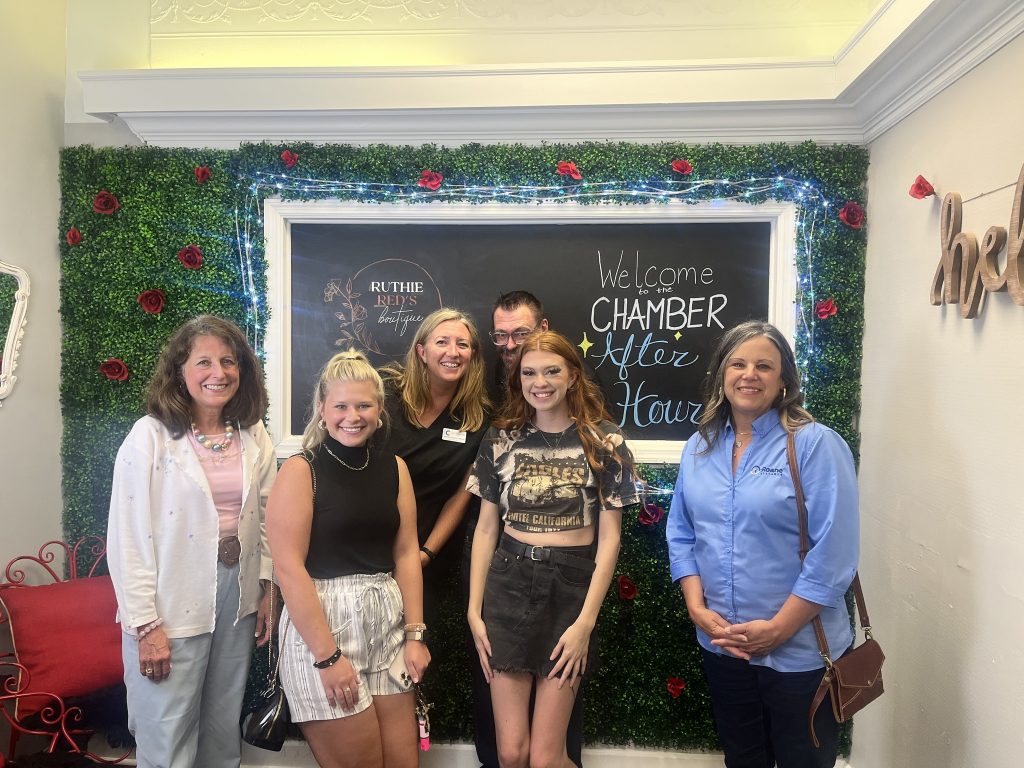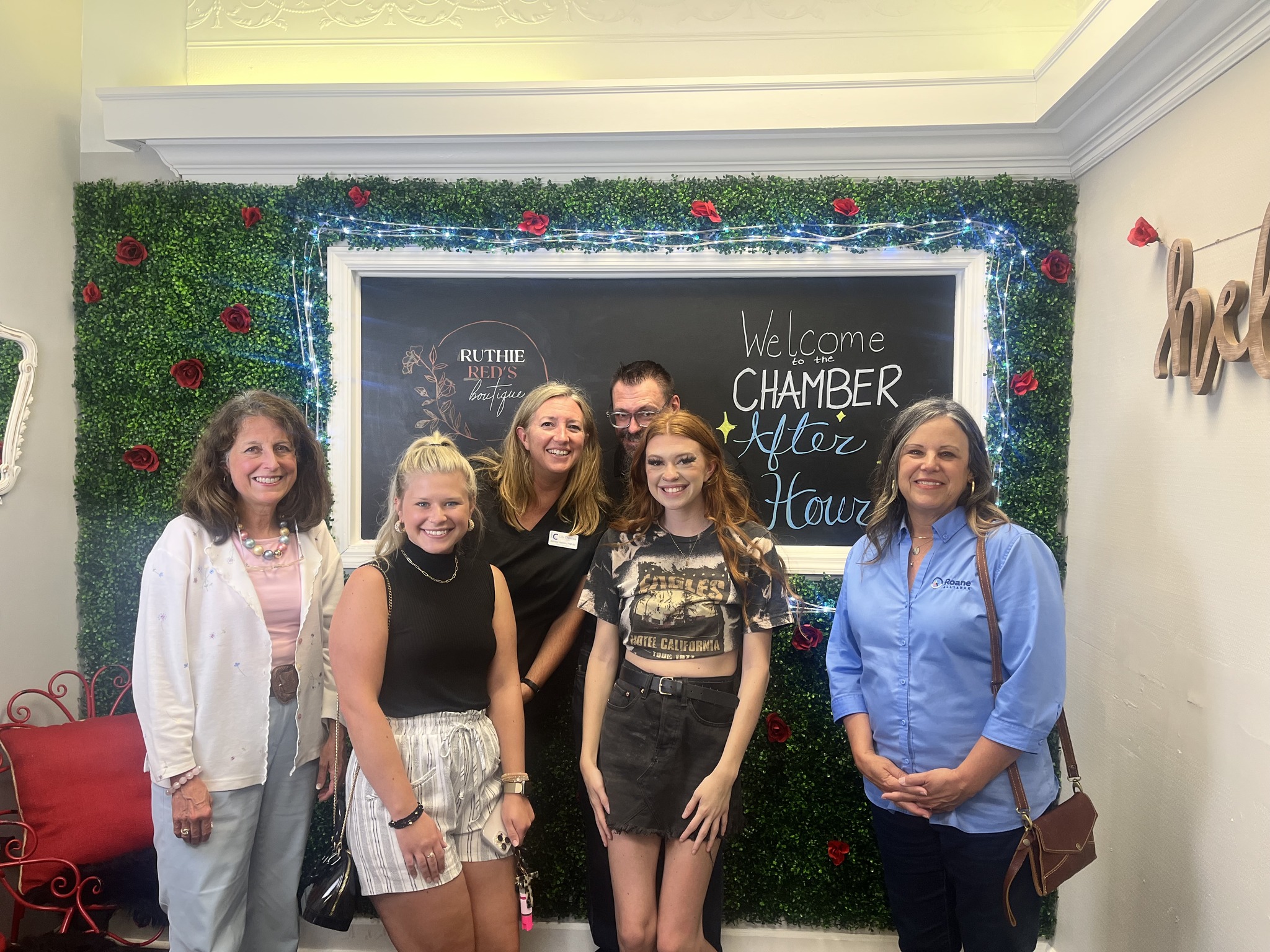 The Ambassador Team also attends and even helps plan Chamber After Hours events, which are casual networking events hosted by one or more Chamber members. These events are often creatively themed and give our business owners and Chamber members an opportunity to network after work hours in a casual setting.
2022-2023 Ambassador Leadership Team
Chair, Courtney Briley (Michael Dunn Center), Youth Outreach Chair, Ashley Freeberg (Roane County Anti-Drug Coalition), Event/Networking Chair, Kelsie Loghry (Designs by Kelsie), Membership Chair, Becky Gilbert (Tennessee College of Applied Technology)
Ambassadors Giving Back Program:
Helping the Community Grow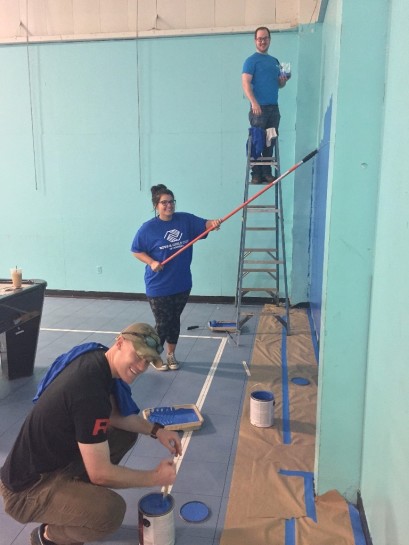 Ambassadors Elijah Ridley, Tori May and Deric Runge working hard at the Boys & Girls Club location in Harriman.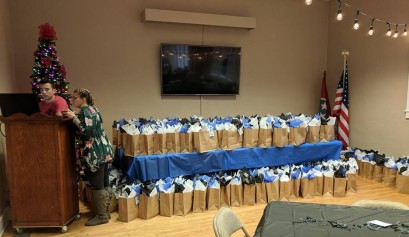 The Chamber Ambassadors prepared over 100 gift bags for local law enforcement officers as a way to show their thanks for the "Night of Honor."
For the past few years, the Roane Chamber Ambassadors have worked together to plan several "Giving Back" Initiatives which are designed to help with community non-profits, organizations, businesses and public service offices. The Ambassador Team selects a few need-based initiatives every year to work on and organizes volunteer work to make this happen.
Just a few of the many projects the Ambassadors have kick-started have been.
Raising money for the Child Advocacy Center of the 9th Judicial District from sales of the "Say Yes to the Prom Dress" event in which new and gently worn formal dresses and suits were donated and then sold for $10 to local high school students for Prom.

A day of work at the Boys & Girls Club of Roane County location in Harriman, which included re-painting the facility, installing new cabinets, supplying brand new sports and activity equipment and more!

Providing puzzles, games, and other needed supplies to Alzheimer's Tennessee for their Senior Activity Program, "Howard's Circle of Friends."

Held "A Night of Honor" dinner event for local law enforcement agencies which supplied them with a free dinner, gift bags, as well as prizes.
Many more Ambassador Giving Back events are currently in the works. For more information on this initiative, you may call the Chamber at 865-376-5572.