The first ever county-wide National Night Out is here!  Join us on Tuesday, August 1st, from 5:00-7:00.  We will have free food (while supplies last), live music from Bargain Band, fun family activities, and more. 
This year, it will be held at Roane County Park at 3515 Roane State Highway in Harriman, TN.    This event is in partnership with the Roane County Sheriff's Department, Harriman Police Department, Kingston Police Department, Oliver Springs Police Department, Rockwood Police Department, the Tennessee Highway Patrol, Roane County Anti-Drug Coalition and Family Promise.
Thank you to our sponsors: Coldwell Banker Jim Henry & Associates, Griffith Family Pharmacy, Griffin Insurance, MPP and Bryan Insurance Group.
For additional information or sponsorship opportunities, please contact Dawn Carlock at dcarlock@roanealliance.org. Follow this event on our Facebook Page National Night Out Facebook. This event is brought to you by the Roane County Chamber of Commerce.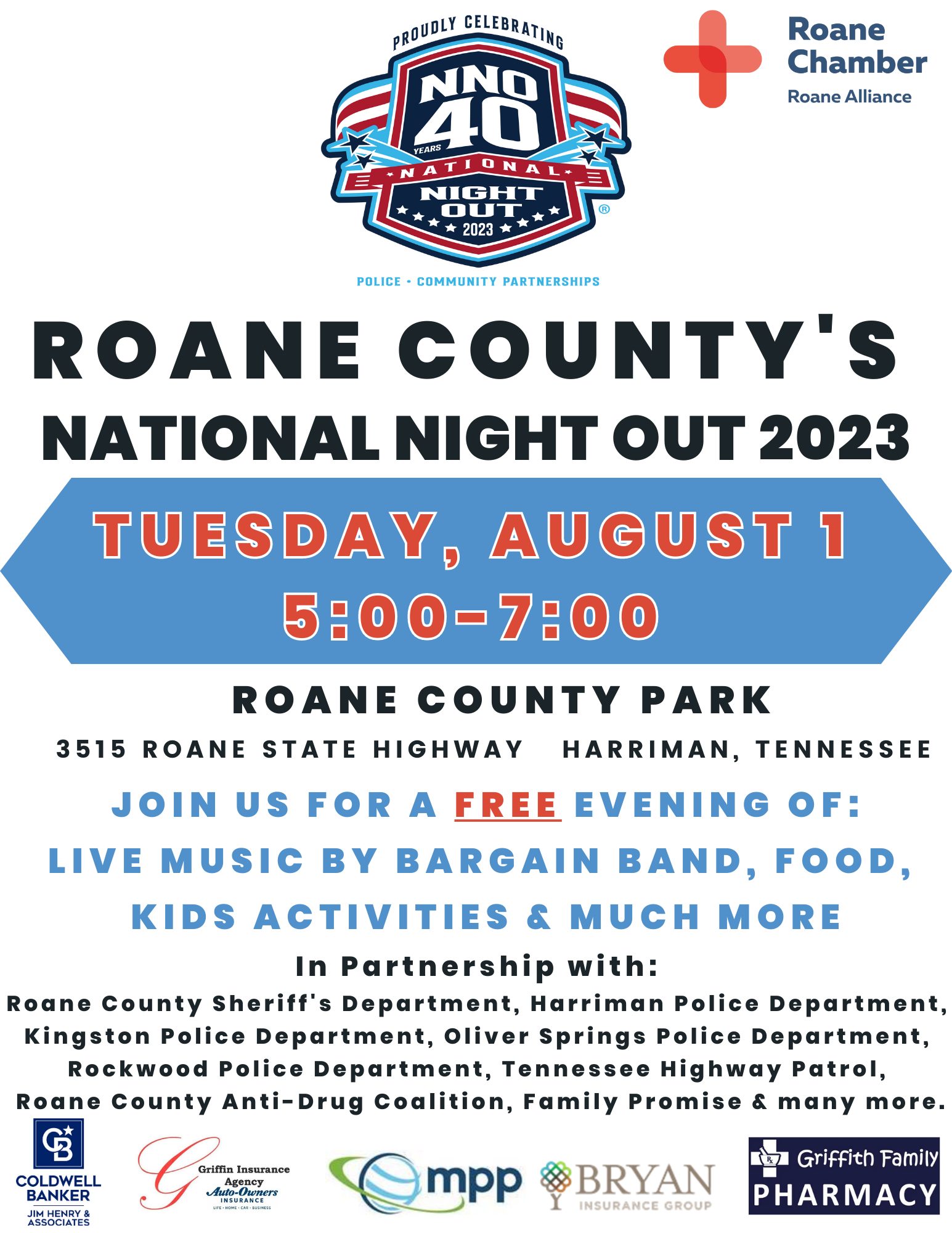 The Roane Chamber invites you to grab your family and friends and join us for a FREE evening of fun with your local law enforcement and community agencies.
Live Music- Bargain Band
Free Food- While supplies last!
Activities-  Fire Trucks, Police Cruisers, Drones, Boats, Giveaways, and much more fun.
For more information and sponsorship opportunities contact Dawn Carlock by email at dcarlock@roanealliance.org.