Shop Roane Shopping Contest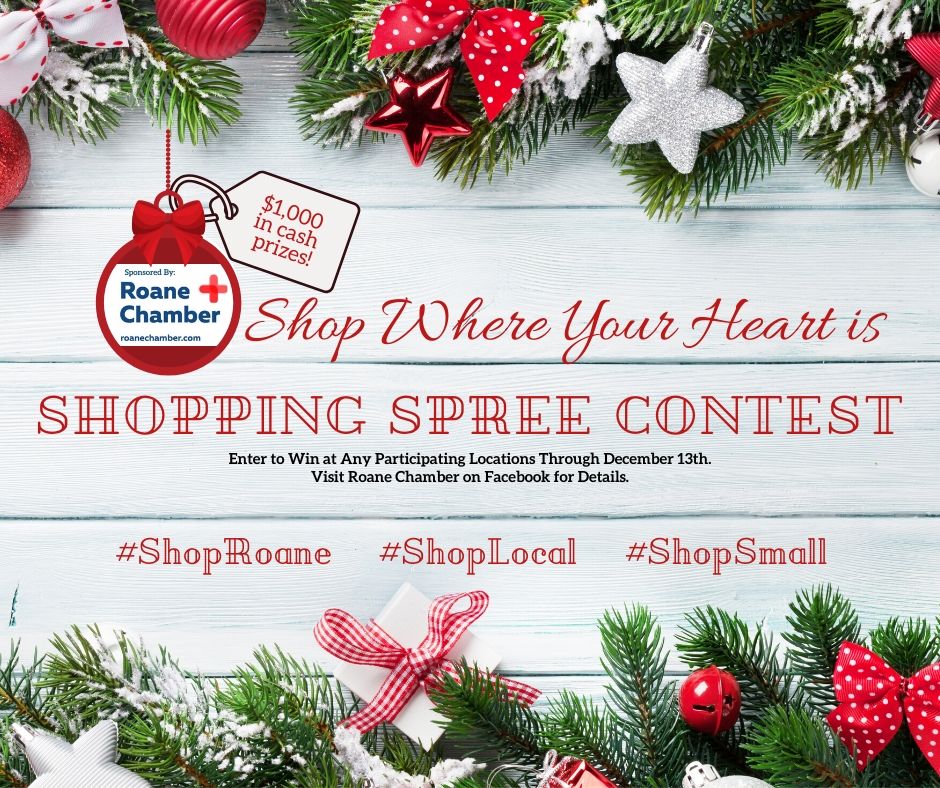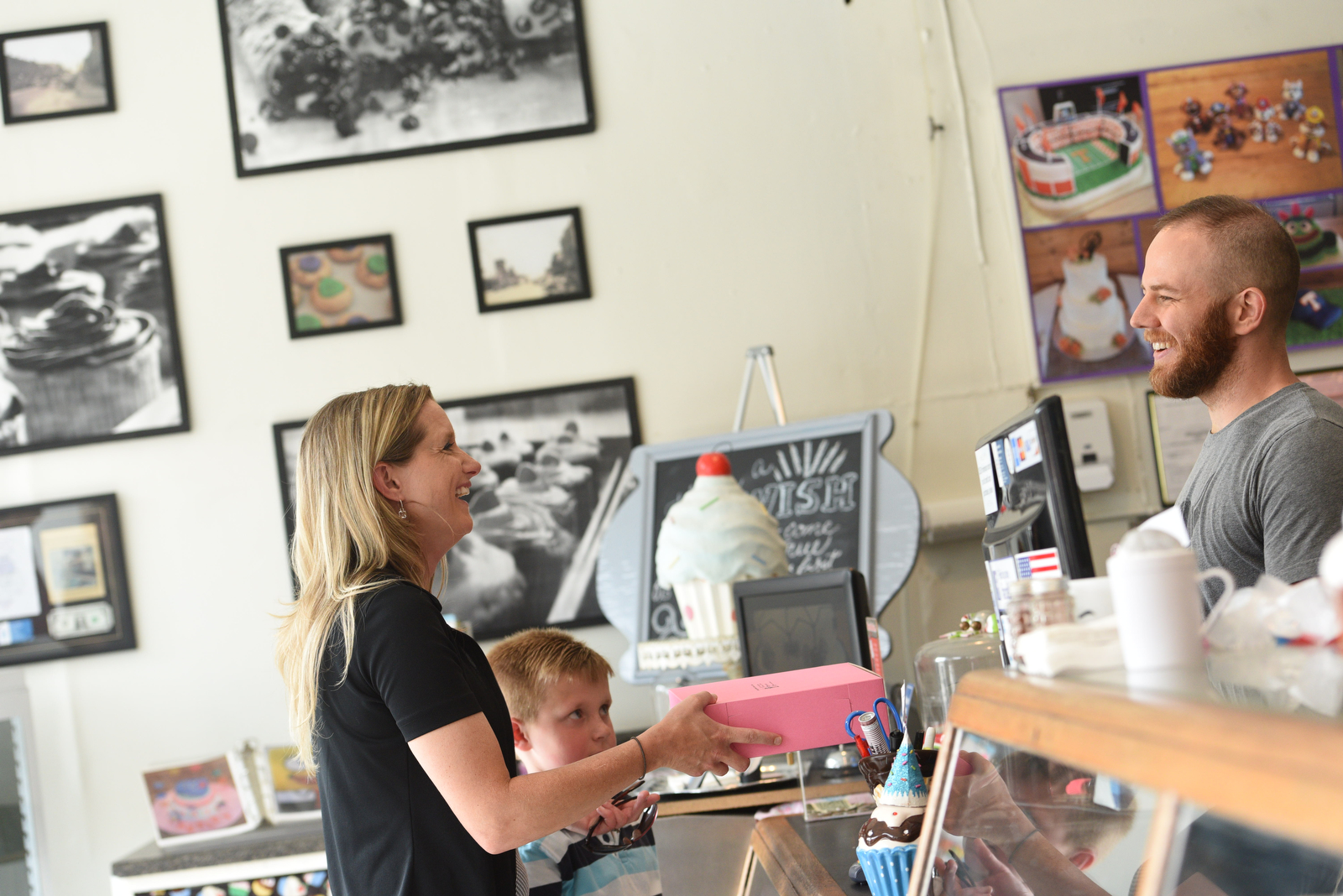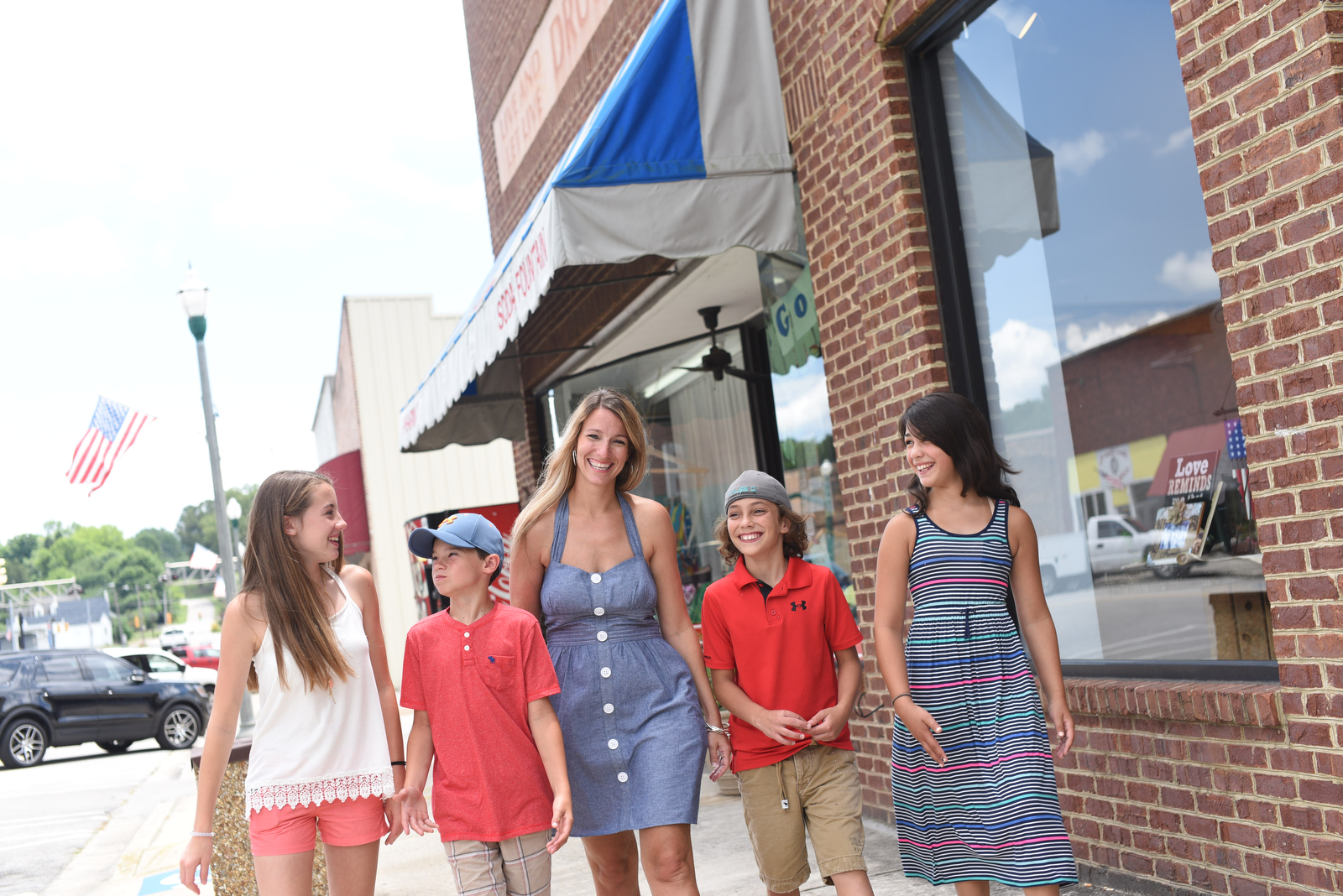 One of the more popular facets of the Shop Where Your Heart Is campaign is the annual Shopping Spree Contest. Local Chamber retailers become a contest entry point by paying $100 that goes toward the cash prizes and the promotions for the contest. Customers then enter the contest to win $1,000 in cash prizes at any of the participating Chamber retailers during the contest dates (beginning Super Saturday in November through the middle of December). The cash prize is to be spent at any Chamber member business. The lucky winners are drawn during the annual Roane Alliance Christmas Open House (held the middle of December) and notified the same day.
Those participating in the 2019 Shop Where Your Heart Is Shopping Spree included:
A&E Mercantile, A1 Tactical, Bunch Marine, Burger Station 120, Cadillac Grill, Earl Duff Subaru, Emory Lane Boutique, Enrichment Federal Credit Union, Everly Blu, G&G Gunshop, Gateway IGA, Griffin Insurance, Jerry's Bait Shop, Jim Henry Event Center, Lakeview Dental Arts, Live and Let Live Drug Store, Lowe's Home Improvement, MeMe's Restaurant, Patterson's Home Appliance Center, Scandlyn Lumber Co. - Kingston, Shoney's - Harriman, SimplyBank., Tennessee's Finest Awards & Frameworks and Wal-Mart Super Center.
Contest Rules:
1. Up to $1,000 in cash prizes will be awarded
2. Contest runs from the day after Thanksgiving to the middle of December (exact dates will be announced)
3. Contest entry forms will be available at participating businesses (exact locations are provided by the Chamber)
4. Drawing is held during a public event at The Roane Alliance following the end of the contest.
5. Winner(s) are contacted by telephone immediately
6. If after 24 hours all efforts have failed in contacting winner(s), another name will be drawn
7. Winner(s) may be accompanied by a Chamber Board Member who will pay for selected goods at any participating businesses.
8. Chamber Board Members are not eligible to participate in the drawing.
9. Roane Alliance staff members and immediate family are not eligible to participate in drawing.
10. Employees of a participating Chamber business are not eligible to enter drawing at their place of employment but may enter at other participating businesses.
Past Shopping Spree Winners
2018 Winners:
Rose Nelson, won from Old Capital Public House
Keta Mize, won from Emory Lane Family Boutique
Joann Messimer, won from Lowe's Home Improvement
2017 Winners:
Dee Dee Howell, won from Emory Lane Family Boutique
Kirk Papa, won from Burger Station 120
Darrell Barnes, won from G&G Gun Shop
2016 Winners:
Alex Garvey, won from ACME Block & Brick, Kingston
Debb Harper, won from Lowes, Harriman
Vicki Abernathy, won from Ratchet's Bar & Grill
2015 Winners:
Carol Hicks, won from Lowes, Harriman
Charlene Frogg, won from Farm Bureau Kingston
Richard Suddath, won from G&G Gun Shop
2014 winners:
John Baker, won from Wal-Mart, Rockwood
Maxine Schunert, won from Rocky Top General Store
Connie Willis, won Rocky Top General Store
2013 winners:
Tammy Darland, won from Sears of Harriman
Jo Ann Jones, won from Rocky Top General Store
Dennis Ellis, Rocky Top General Store
2012 Winner:
Janice Frederick
2011 Winner:
Doug Young, Rockwood
2010 Winner:
Mark Randolph
2009 Winner:
Karen Leachman, Kingston
2008 Winners:
Macel Lewallen, Wartburg
Holly Davis, Rockwood
Hannah Gann
2007 Winners:
Wanda Smith, Rockwood
Mary O'Shell, Kingston
Dorothy Paquet, Kingston
2006 Winner:
Gwen Clegg
2005 Winner:
Robin Williams, Harriman
2004 Winner:
Kaye McCullough, Rockwood
2003 Winner:
Jane Reed, Spring City
2002 Winner:
Christy Wombles, Oakdale